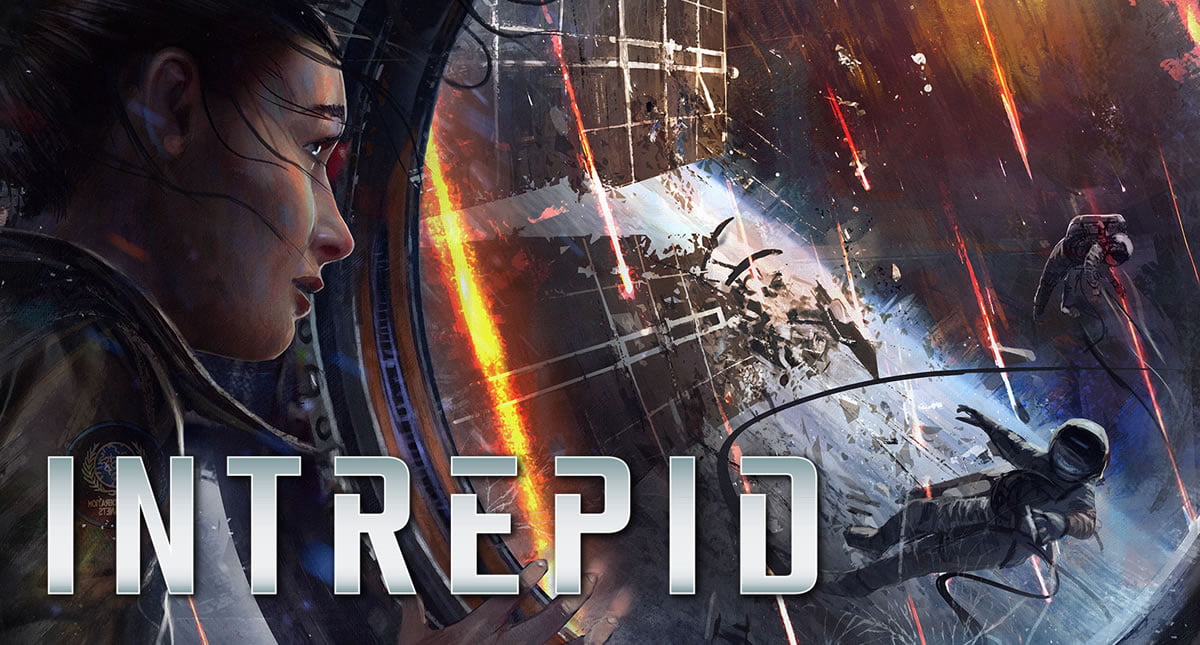 Game Overview
Intrepid is a game about surviving 400 kilometers above Earth, aboard the International Space Station. Players must work together to generate enough life-sustaining resources, all while struggling against the disaster raging around you.
Intrepid is cooperative, strategic, and highly asymmetric – and unlike anything you've played before.
Assemble your crew – Pick from 8* asymmetric astronauts, each with a completely unique puzzle to solve – increasing replayability and allowing players of different skill levels to join in.
Disaster strikes – Intrepid is a scenario-based game, with 3* disasters to face off against – each impacting the station in their own destructive way.
Outsmart the odds – Don't let the dice fool you! Clever thinking is your only chance to survive, balancing short-term pressures with the long-term crisis.
Manage the station – Advance the station's capacity to stay ahead of the disaster, but be careful: each new system you build adds to the drain of another resource.
Work together – You'll have to work together if you want to survive. Sharing dice, managing resources, and making plans all require teamwork to succeed.
Try to survive – To be blunt, this game is hard. Nothing comes easily aboard the ISS, and the disasters… they definitely come out swinging.
* The base game includes 4 astronauts and 2 disasters. Purchase the first expansion, Mission Critical, to get 4 additional astronauts and another disaster.
Reviews
We think Intrepid is a pretty amazing game – but you don't have to take our word for it:
"Playing this game makes us feel like we are the actual astronauts up there, trying to come up with clever solutions to sticky problems … I love this game."
— Rahdo, Rahdo Runs Through
"The disasters keep the tension ratched up, which is exactly what I want in a cooperative game set on a space station … it's a spectacular game."
— Jonathan H. Liu, GeekDad
"Intrepid is a fascinating game that totally blew me away!"
— Sam Aho, Sam Says Board Game Reviews
"It's so good when I'm playing it. It's a touch puzzle! One that only we can crack. And there are so many cool options … It's just a triumph of dice-placement … I'm excited as hell about this!"
— Eric Yurko, What's Eric Playing?
How to Play
Don't float aimlessly through space trying to get through the rulebook. Watch this friendly and easy-to-follow overview and playthrough from Jon Gets Games!
You can also find the rulebooks at the links below:
Buy Now