Game Overview
Word Domination is an award winning game of area control and word building unlike anything you've seen before. Take on the role of one of eight criminal masterminds, plotting to steal priceless artifacts and landmarks from around the globe. Infamy points are awarded to the player who not only steals the most loot, but who most carefully plans when and where to perform their heist. You'll have to ransack, backstab, and steal your way to victory seat.
But be warned – you'll need more than a big vocabulary to succeed. The strategic use of the board is often the deciding factory as to who comes out on top.
Take the role of a 1970s-era criminal mastermind, each with their own, unique abilities and weaknesses
Every letter represents a priceless artifact or landmark that you can steal
Hard-to-use letters are the super-mega-evil arsenal, each with their own devious power
Feel like a genius – even non-word gamers can spell massive words, thanks to the open playing area
Completely interactive – unlike many word games, you'll be messing with your opponents on every turn
Strategic gameplay – deciding which letters to focus on can make the all difference
Co-op and solo gameplay variants included – team for heist of the century or conquer the world on all your own
A great gateway game – don't suffer through another game of Scrabble again!
Easy to learn, easy to teach

Check out the original Word Domination Kickstarter page for more information than you can shake a stick at. You can also watch a detailed walk-through video to see how to play.
Awards & Reviews
We're pretty confident you are going to love Word Domination… but you don't have to take our word for it: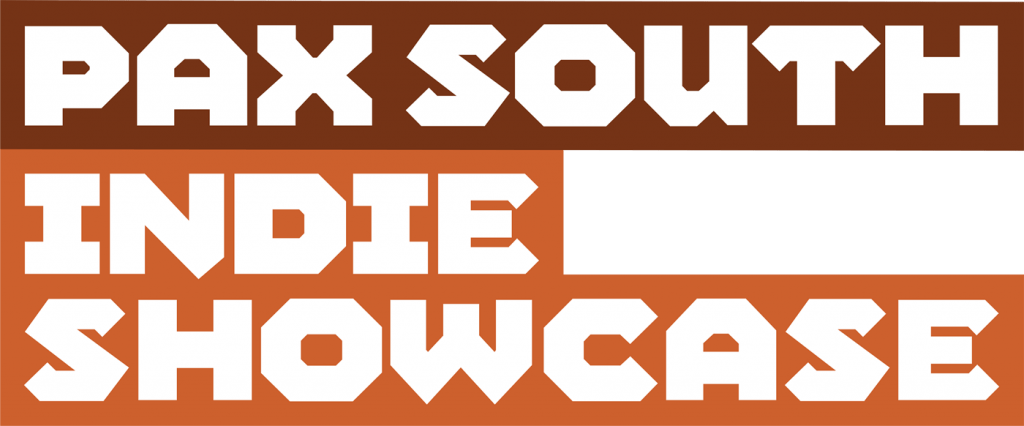 2017 PAX South Tabletop Indie Showcase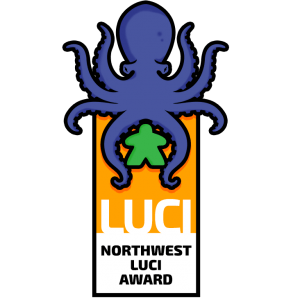 2016 LUCI Award Winner – Best Game Design





How to Play
Learning to play Word Domination is significantly easier than breaking into Fort Knox. And with our handy "How to Play" video, you'll be up and playing in no time!
You can skip forward to the topic of interest at the timestamps below:
0:43 – Setuping Up the Game
1:49 – Taking Your Turn
3:57 – Displacing Your Opponents
5:35 – Stealing Priceless Artifacts
7:54 – Using the Super-Mega-Evil Arsenal
8:57 – Lending a Hand
10:14 – Claiming Victory
11:38 – Using Your Villain Powers
13:28 – Conquering the World
For the more masochistic among you, you can also review our rulebook here.
Components
We crammed a whole lot of love into a surprisingly small box:
96 letter tiles – each with their own, unique priceless artifact and art
9 super-mega evil arsenal tiles
8 double-sided player cards with unique villain abilities and weaknesses
120 zeppelin meeple tokens in 4 colors
Police round-tracker card and meeple
Rulebook
Component Photographs
Special thanks to "What's Eric Playing" for the fantastic photos.
More Ways to Play
For the slightly less diabolical among you, Word Domination has a fully fleshed out co-op variant included in the rules. Special thanks to Ben Gray for assisting with the design.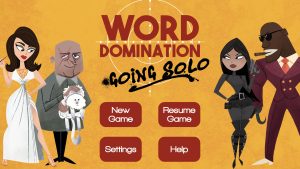 The Word Domination: Going Solo player companion app – for criminal masterminds who don't play nice with others.
Advanced Grid Configurations
Ready to take your games to the next level? Try the advanced grid configurations to spice the game up even more!
For 2-Player Games:
For 3-Player Games:
For 4-Player Games:
Buy Now