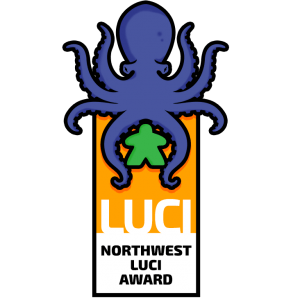 Word Domination took home the Luci award! The competition was fierce, and the process was grueling, but in the end, Word Domination came out on top and showed the world just how fun of a game it really is.
Thanks to all the judges, sponsors, ETX attendees, and especially Playtest NW for making this possible.
You can read more about the Luci award here.